About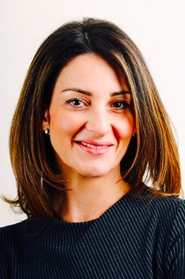 Jennifer was born in Paris. She graduated with a Bachelor of Laws with Honours from the University of Paris XII in 1999. She joined the Legal Studies Institute before obtaining a Master of Laws in Intellectual Property (LLM) from the University of Montpellier in 2002.
Jennifer was admitted as a lawyer in Paris in 2003 where she practised in criminal and intellectual property law. She worked at Clifford Chance Paris before practising as a sole practitioner.
As a member of the Criminal Defence Committee, she participated in the Duty Lawyer Scheme and acted pro bono for refugees, juvenile offenders and impecunious litigants. She was awarded the Agnes Livarek Prize for Eloquence for Young Lawyers in 2004.
In Australia, Jennifer undertook additional training and obtained a Diploma in Law from the Legal Profession Admission Board and a Diploma in Legal Practice. Whilst re-qualifying, she worked for the Aboriginal Legal Services NSW/ACT Ltd in Redfern and Blacktown.
Prior to coming to the Bar, Jennifer worked as a solicitor in Sydney. She also worked as the Associate for his Honour Judge Finnane RFD QC.
Since joining the Bar, Jennifer's main areas of practice have been criminal law, intellectual property and competition & trade practices. Her practice has also included advising and appearing in personal injury and coronial matters. She appears in both state and federal jurisdictions. She has recently been nationally accredited as mediator (ISDR).
Jennifer is a member of the Intellectual Property Society of Australia and New Zealand (IPSANZ). She is on the Legal Aid NSW General Criminal Law panel as well as being a member of the French Lawyers panels of the French and Swiss Consulates.
Jennifer has an excellent understanding of both civil and common law systems. She writes and presents papers on comparative law and intellectual property issues.